Thanks to you, our clients, for making this happen!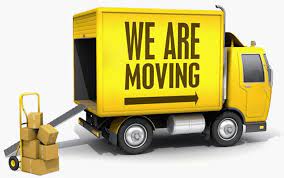 You read that right, we are moving. We've been working on our new home for some time due to us exceeding our old locations capacity. Recently, we were given the green light to move to our new facility and we are doing just that. Starting March 3rd to March 13th, we will be moving our offices and warehouse. We started moving our IT equipment over first allowing our phone, email, and websites to function, serving you while we transition over to our new home. Delays in truck deliveries are to be expected during this time. We are making time to get your orders to you while we move. We ask that our clients be patient with us during this time as we settle into our new facility.
Our office will be open on Monday, March 6th. Our showroom will not be open while we continue to setup. With that said, if you are a showroom walk in client and need to pickup supplies please call ahead so we can get those orders ready for you.
We look forward in showing off our new home in the near future. We ask our clients to also update your contact information for us. Our updated billing and shipping information is now updated on our contact page! We will continue to update accordingly!
Update: 03/17/2023
We continue to settle in our new space. Thank you to our clients for being patient during our transition into our new home. Our office and showroom is now fully open. We are still rearranging items around the store but that continues to be a work in progress. Please pardon our appearance while you visit us.