Bissell Commercial Floor Washer 3-in-1 multi-surface floor cleaner. Vacuums, mops and dries floors all at the same time in one easy step.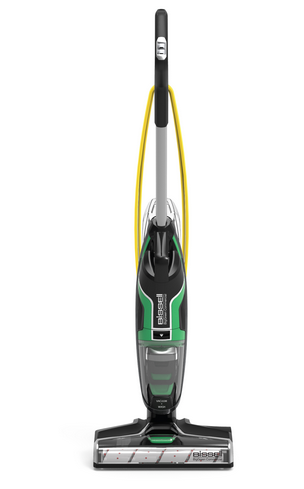 A 3-in-1 Multi-Surface Floor Cleaner That Vacuums, Mops, & Dries
The new BGFW13 FloorWash All In One Vacuum & Mop is a versatile machine that vacuums, mops, and dries all at the same time. It is designed to clean a variety of floor types including hardwood, tile, and more. The digital touch system makes it easy to adjust to the floor type you are cleaning. The on-demand trigger allows for control over the amount of water released on the unique extra large brush roll. Easy to remove dual tank technology keeps the clean and dirty water separate.
Benefits
Multi-functional 3-in-1 machine: vacuums, mops, and helps dry hard floors and area rugs.
Extra large brush roll for more coverage in one go
Separate, easy to remove clean and dirty water tanks for easy filling and emptying
Automatic self-cleaning to keep the brushroll clean for the next use
Demo
Ordering Information
The Bissell Commercial Floor Wash is now available and can be ordered from our website. Order yours today!