Battery Operated Super Sprayer
Looking for a better way to dispense disinfectant or any other chemical safely while reducing hand fatigue that comes with traditional bottle triggers? Meet the BOSS battery operated super sprayer. It takes less then 30 minutes to charge with the included usb cable (charger not sold with unit) for about 60 minutes of straight spray time. Charge it on the go and be ready by the time you get to the next job site. These are great when paired with Green Klean's chlorinated disinfecting tablets.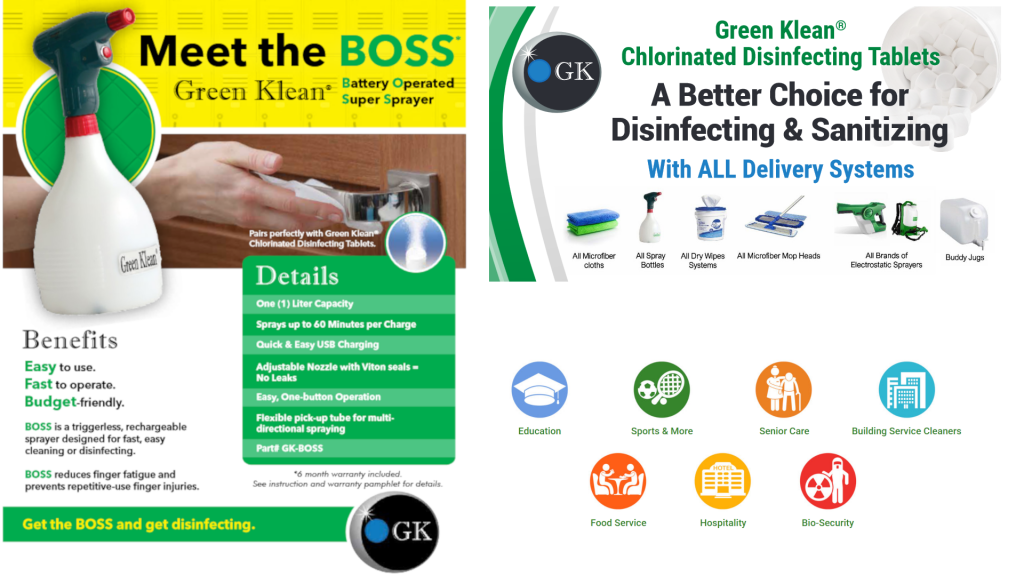 Get these sprayers into the hands of your teachers, janitorial staff, maintenance staff, employees, and any other facility personnel today. During these post COVID days the BOSS sprayer is a great way to keep everyone involved with continued surface cleaning and disinfecting in between cleaning cycles. Add one today to your order from our online store or pick one up at our store location.